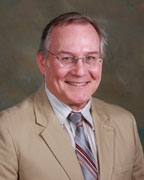 Dr. Campbell attended college and medical school at the University of Oklahoma. He completed his residency at the University of California San Diego. He is a Vietnam-era Navy Veteran.
He has held numerous professional, medical and administrative positions including medical directorship, hospital board/chief of staff and faculty (American Society of Mohs Surgery).
Dr. Campell has had prior experience in surgical pathology, cytopathology, hematopathology, dermatopathology and Mohs micrographic surgery techniques. He has directed hospital as well as outpatient clinical laboratory development, certification and operation. He is board certified in Anatomic and Clinical Pathology, with over 30 years of community-based experience in San Diego.